Factory Wholesale Competitive Price CWS Microcapsule Powder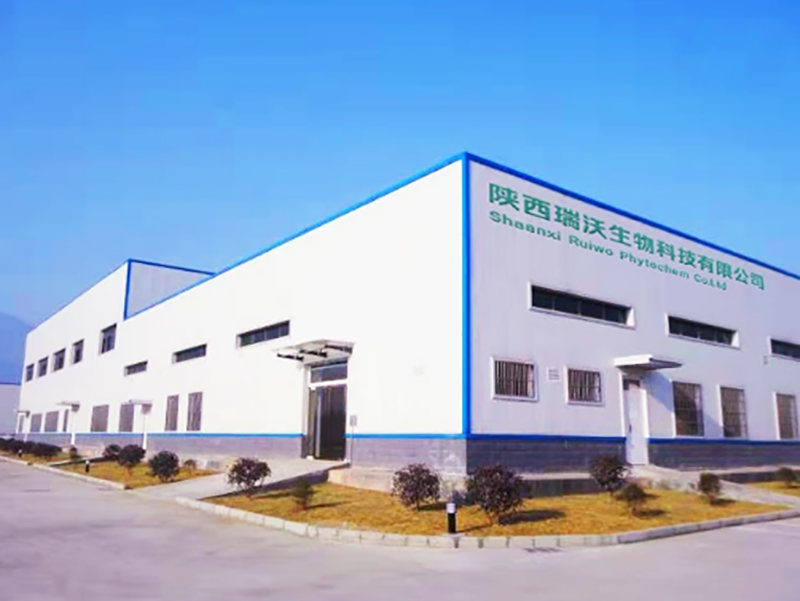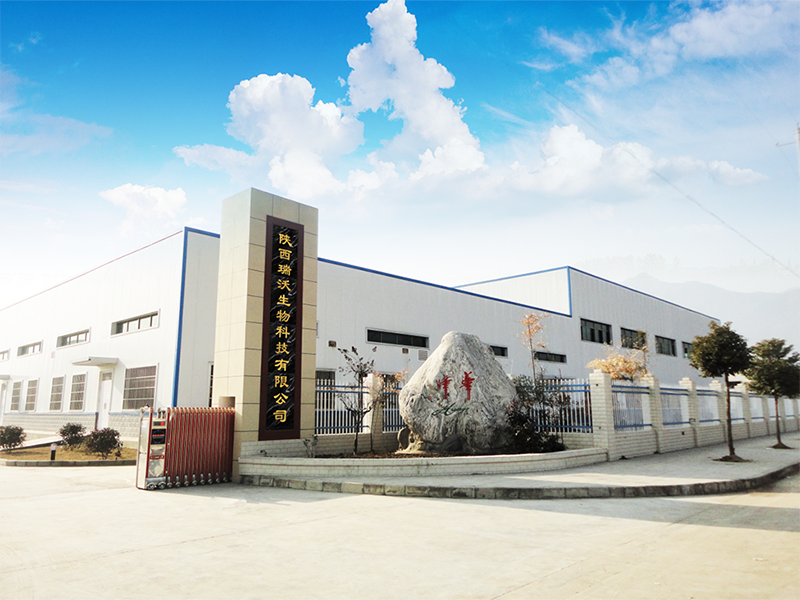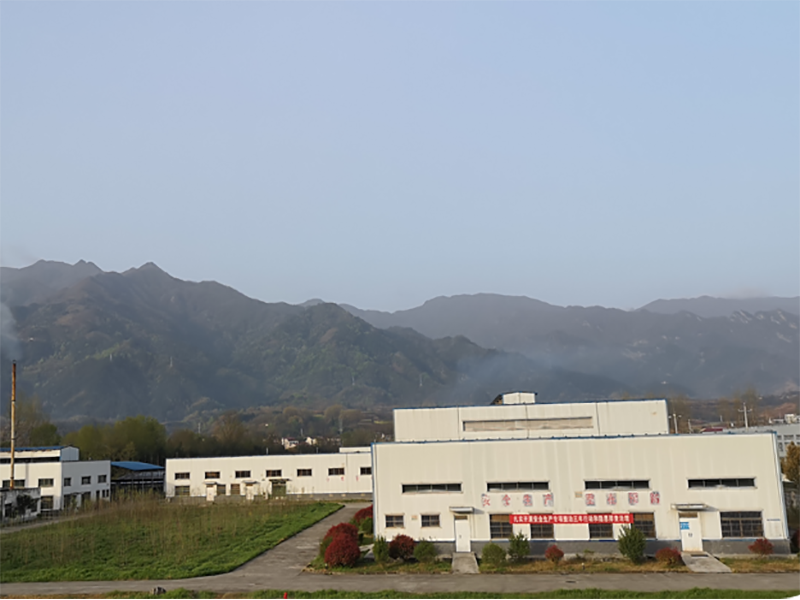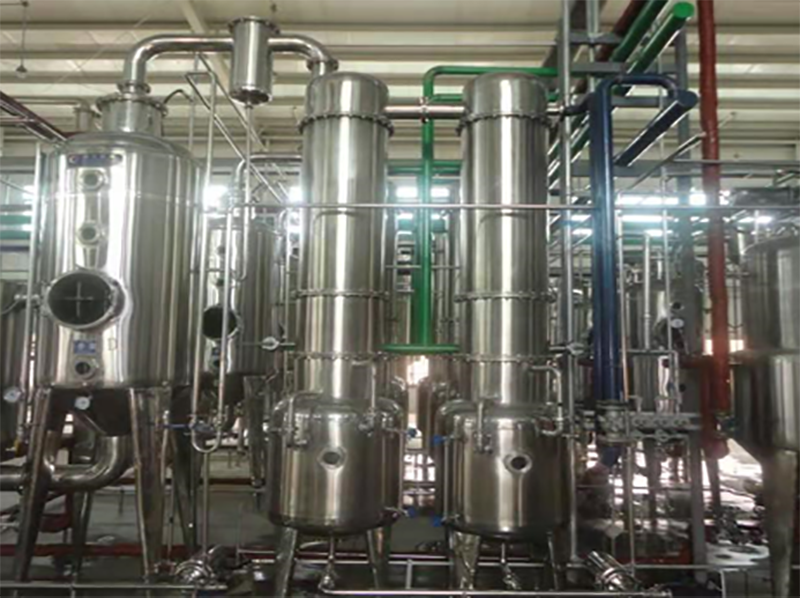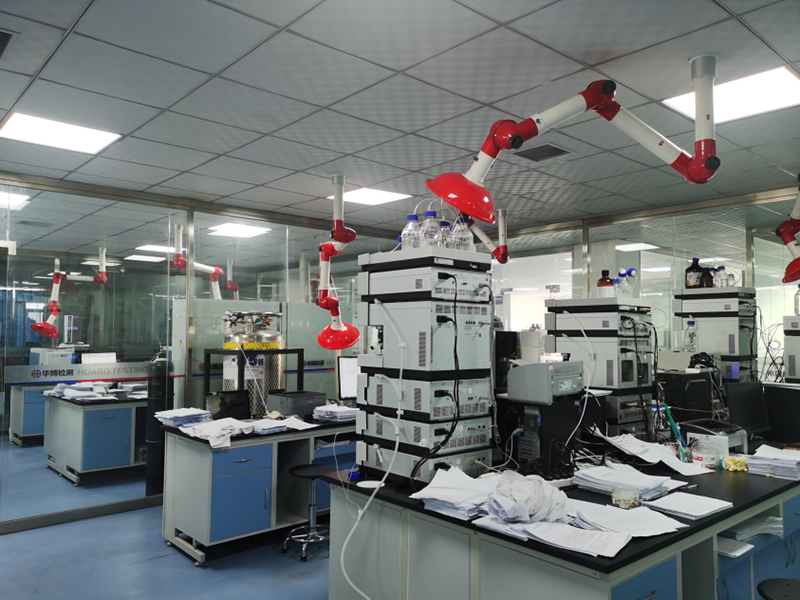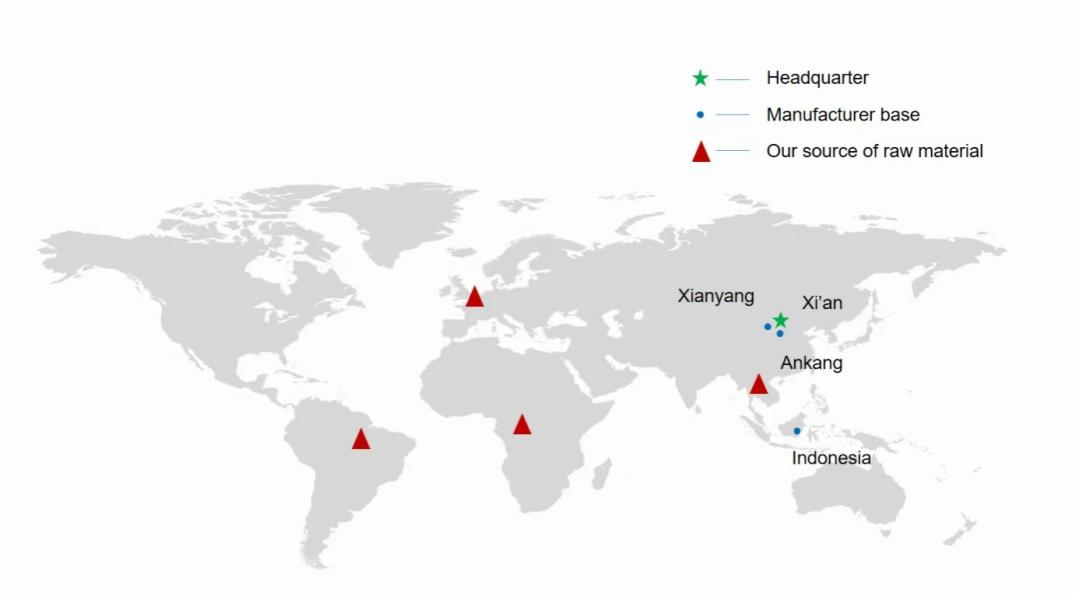 The company has set up three production bases in Indonesia, Xianyang and Ankang respectively, and has a number of multi-functional plant extraction production lines with extraction, separation, concentration and drying equipment. It processes nearly 3,000 tons of various plant raw materials and produces 300 tons of plant extracts annually. With the production system in line with GMP certification and advanced industrial scale production technology and management methods, the company provides customers in various industries with quality assurance, stable product supply and high-quality supporting services. An African plant in Madagascar is in the works.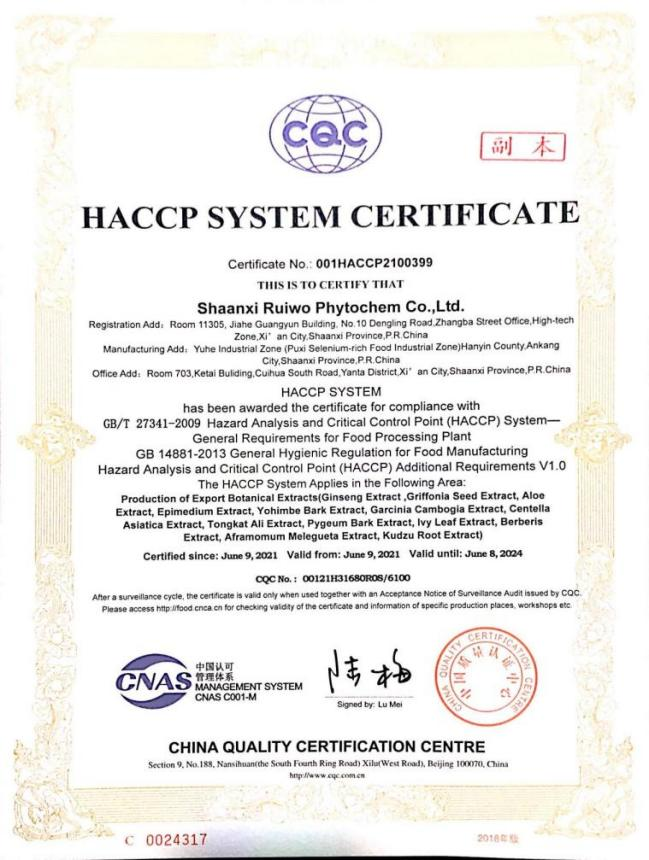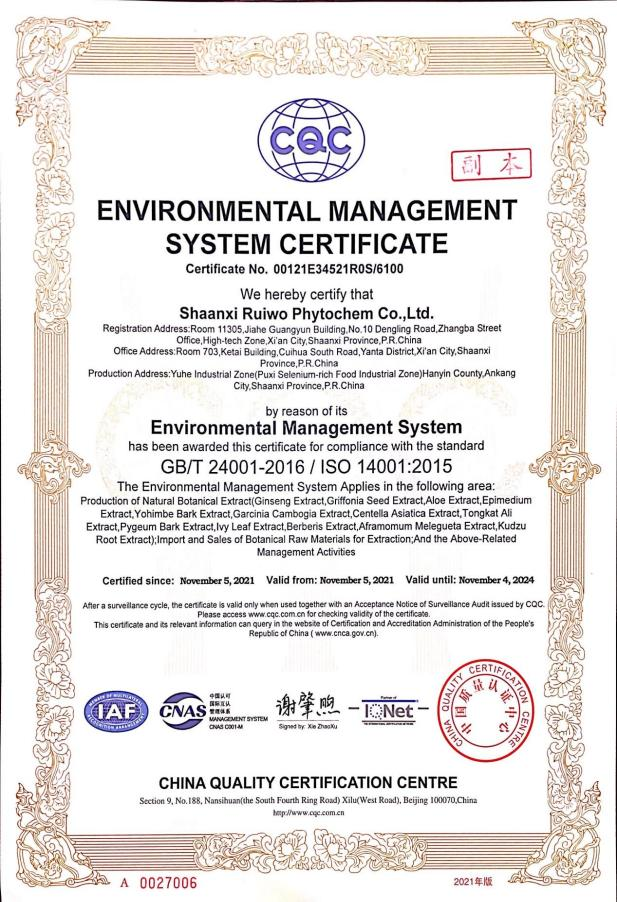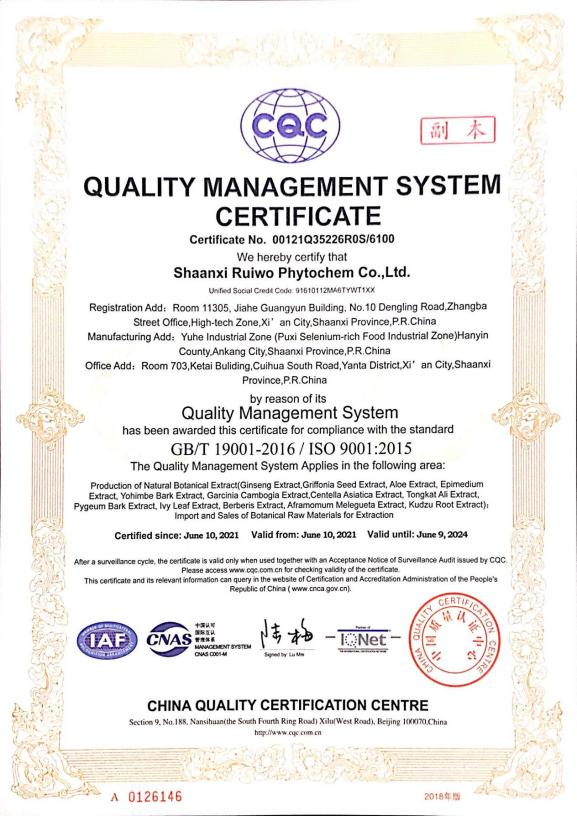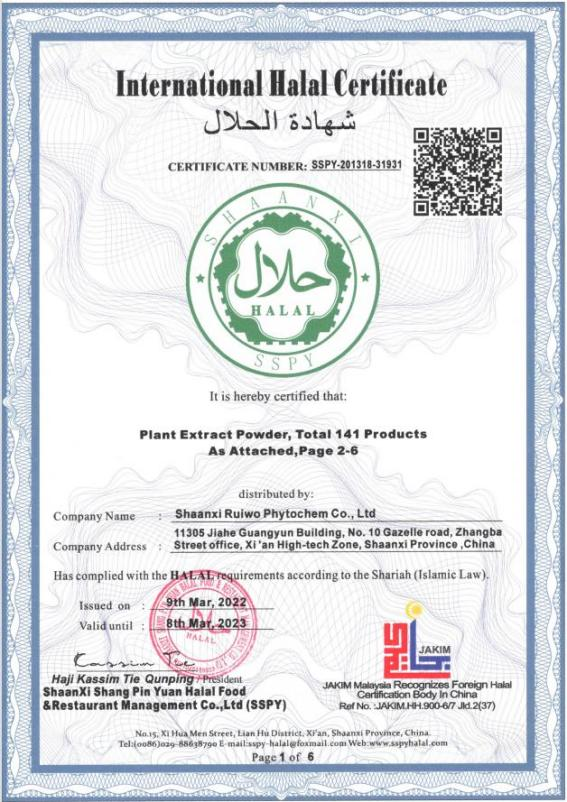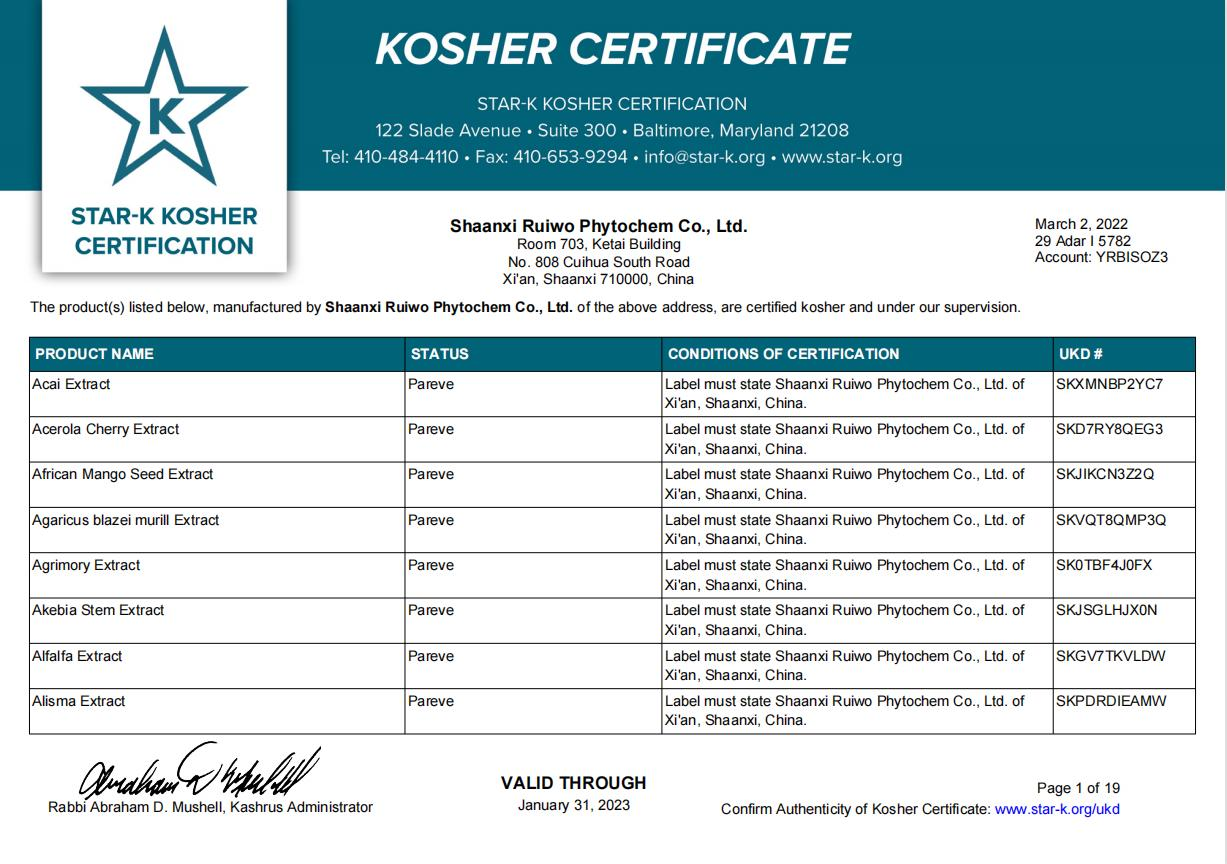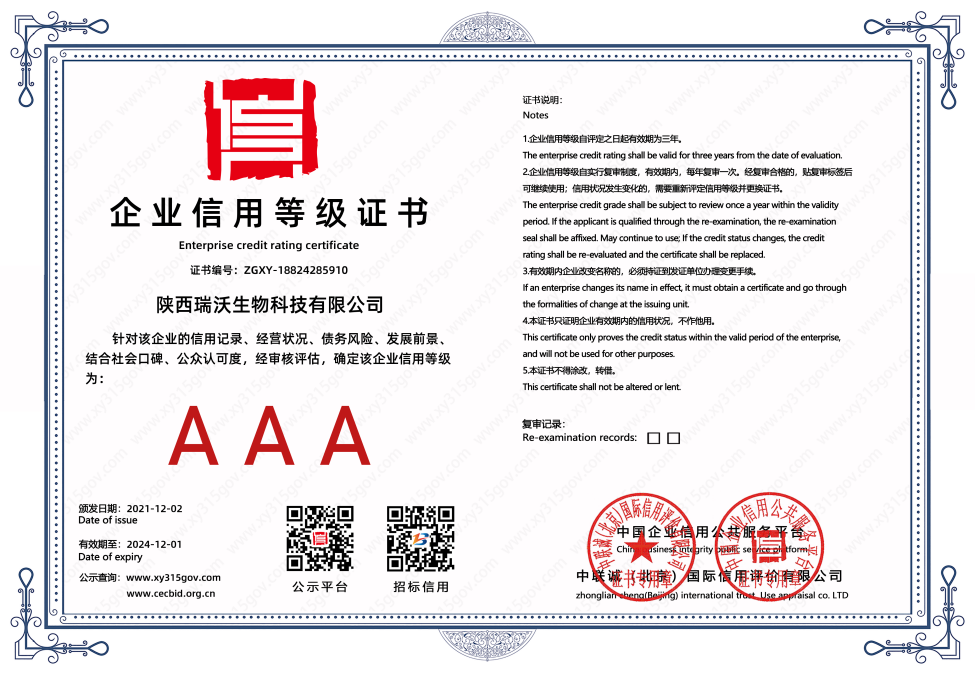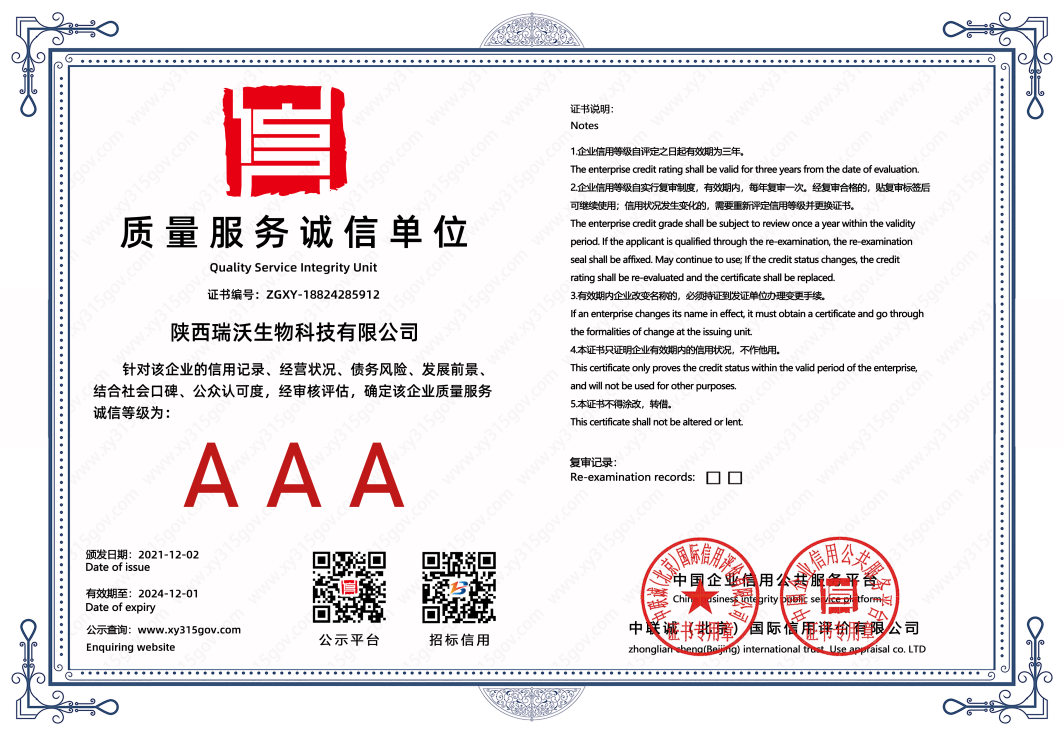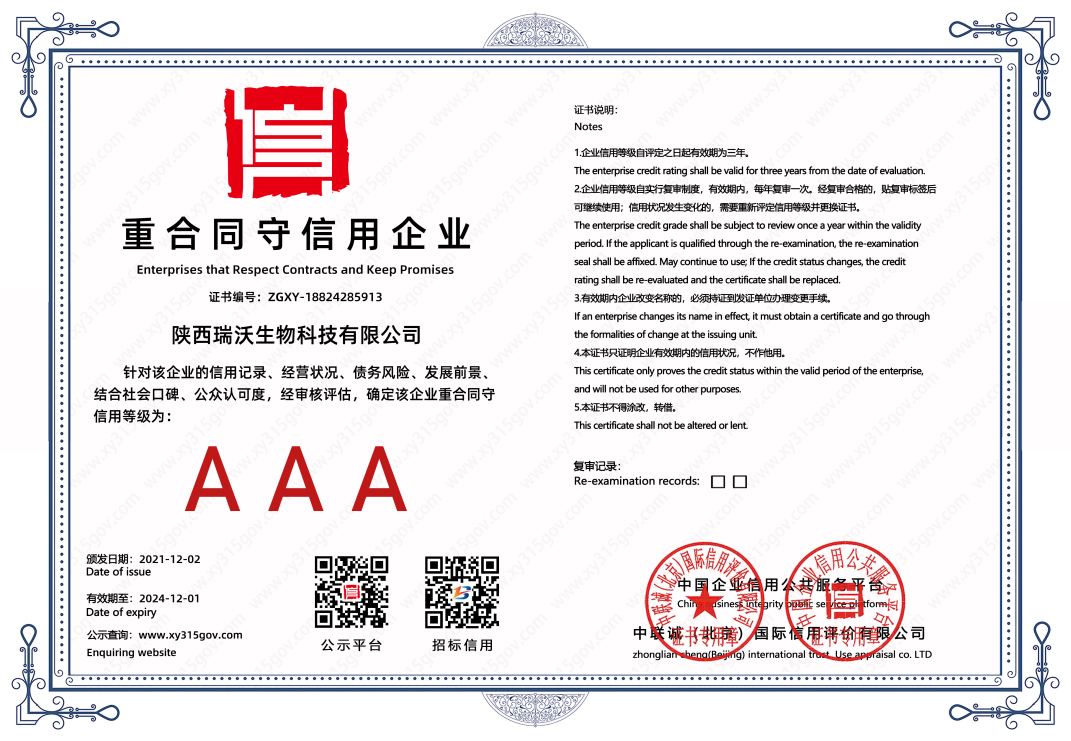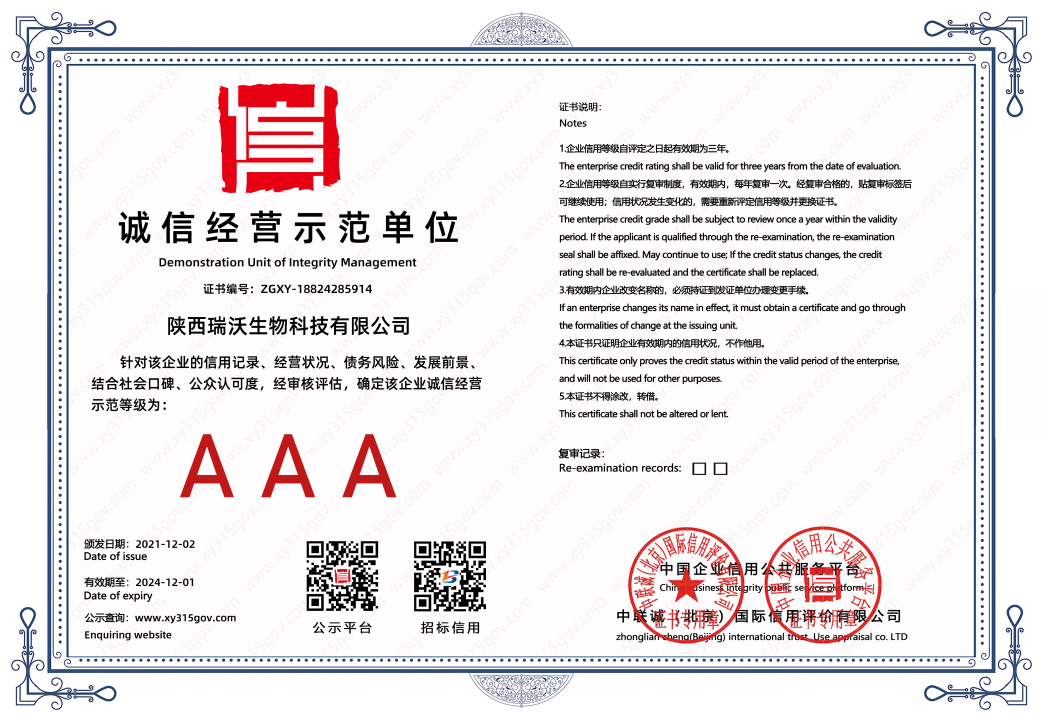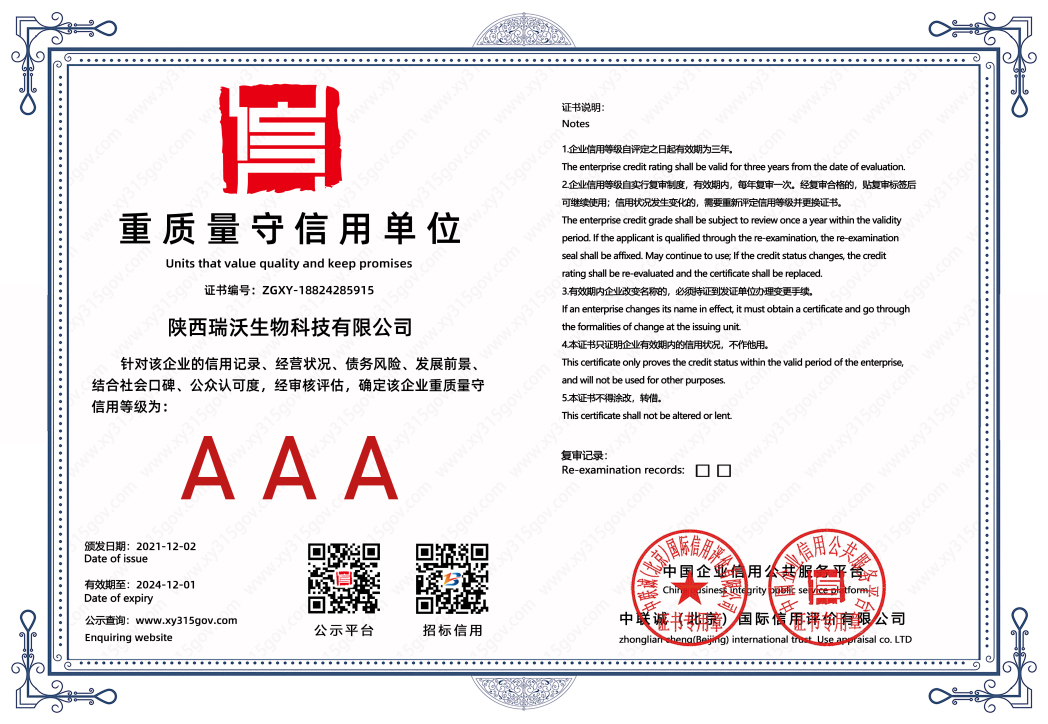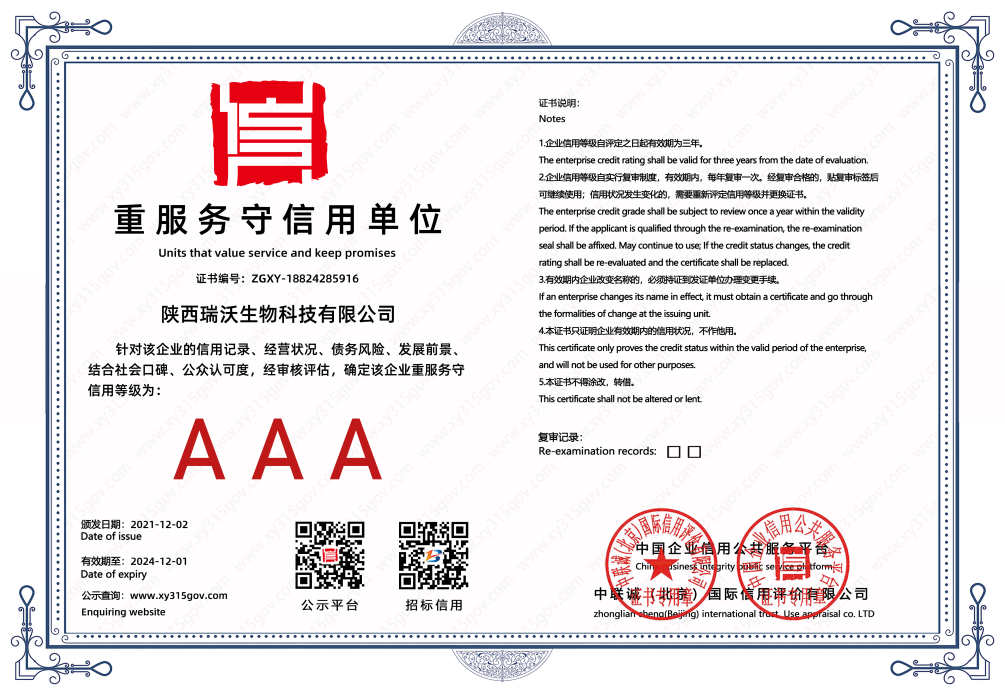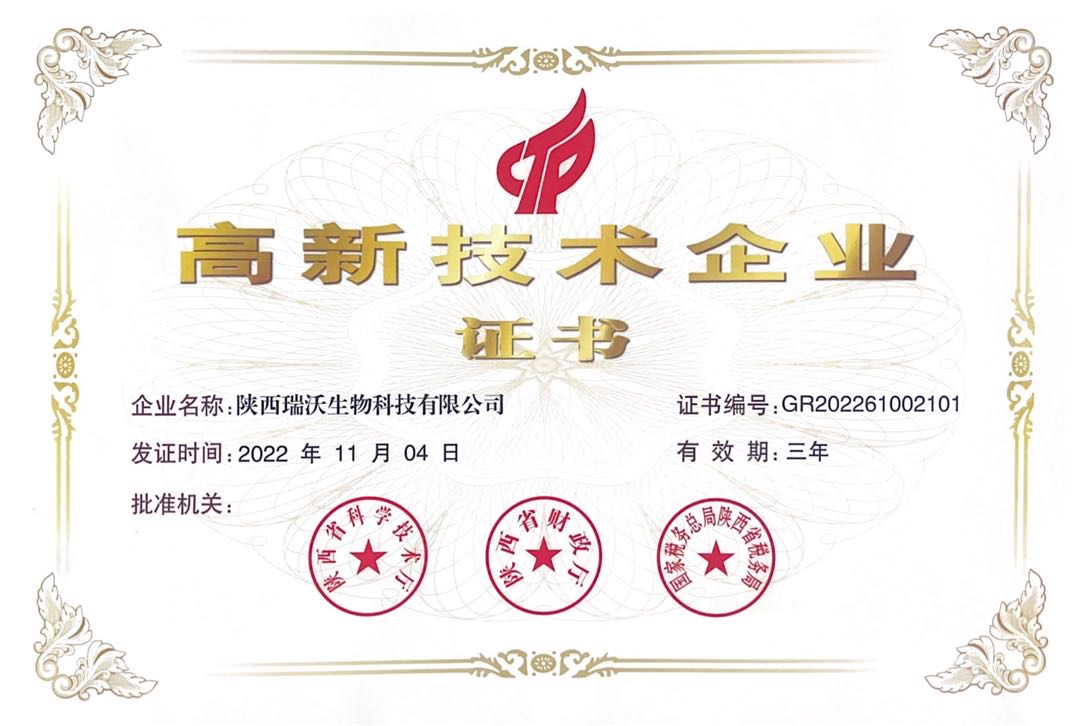 High-tech enterprise certificate
Name of Enterprise: Shaanxi Ruiwo Phytochem Co.,Ltd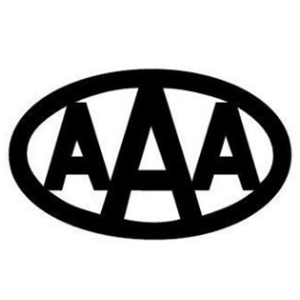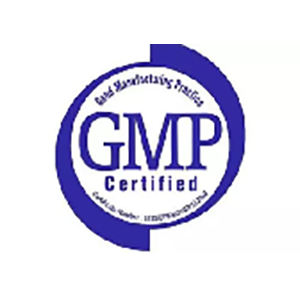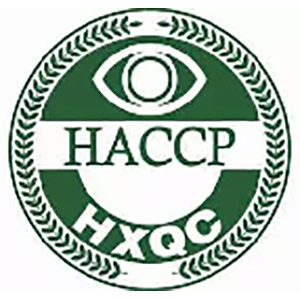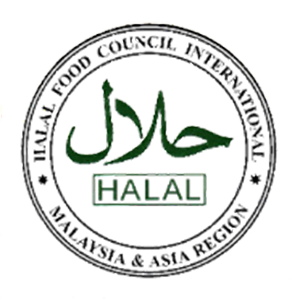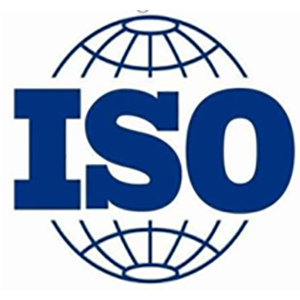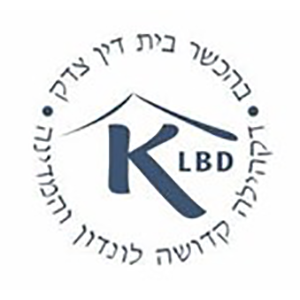 Ruiwo attaches great importance to the construction of quality system, regards quality as life, strictly controls quality, strictly implements GMP standards, and has passed 3A, customs filing, ISO9001, ISO14001, HACCP, KOSHER, HALAL certification and food production license (SC), etc. Ruiwo has established a standard laboratory equipped with a full set of TLC, HPLC, UV, GC, microbial detection and other instruments, and has chosen to conduct in-depth strategic cooperation with the world's famous third party testing laboratory SGS, EUROFINS, Noan Testing, PONY testing and other institutions to jointly ensure rigorous product quality control ability.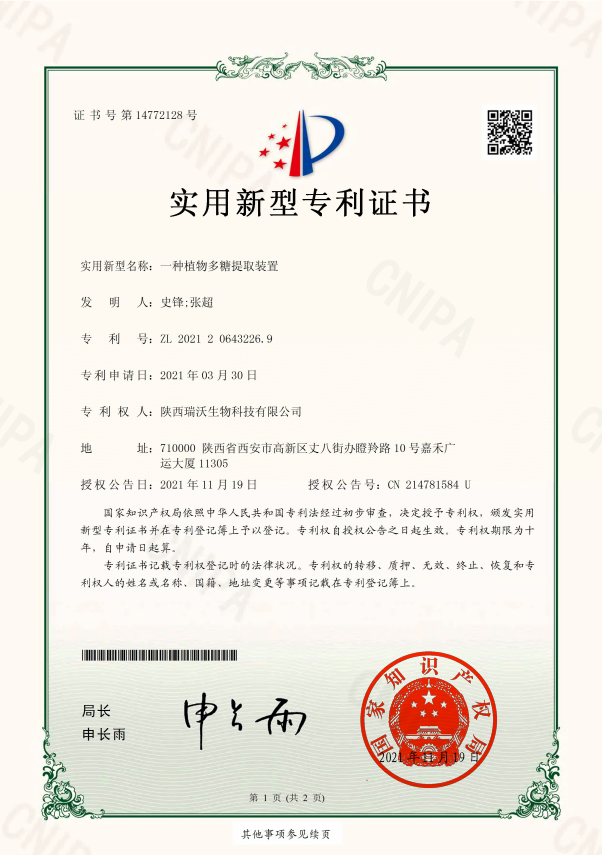 Utility model name:A plant polysaccharide extraction device
Patentee:Shaanxi Ruiwo Phytochem Co.,Ltd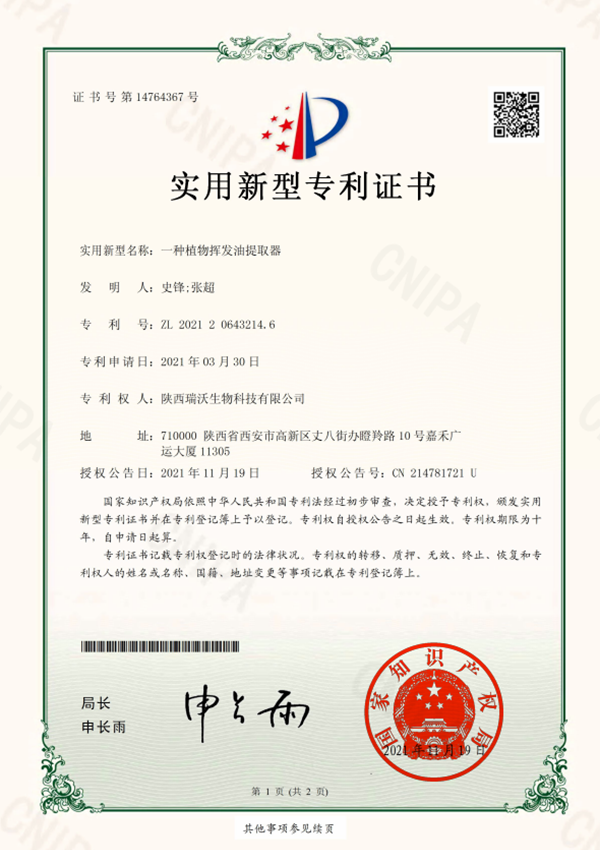 Utility model name:A plant oil extractor
Patentee:Shaanxi Ruiwo Phytochem Co.,Ltd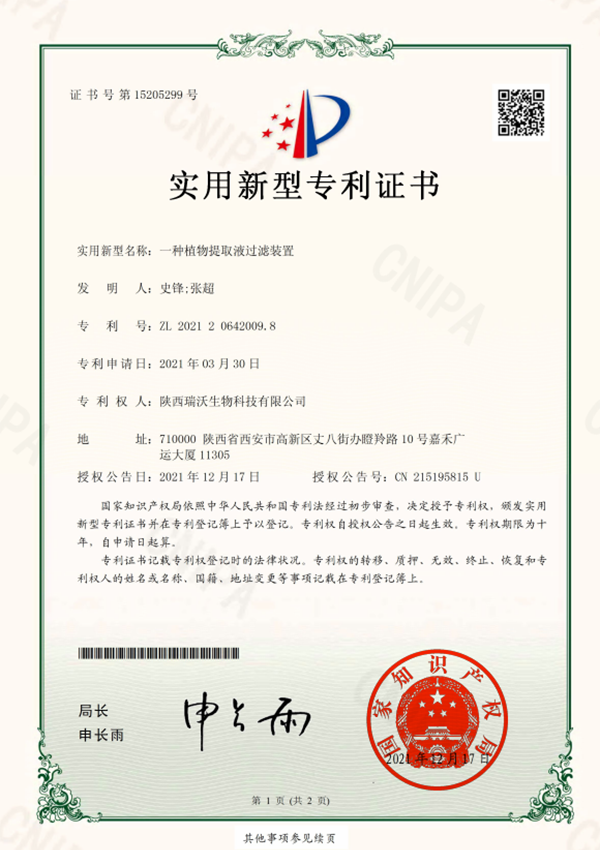 Utility model name:A plant extract filter device
Patentee:Shaanxi Ruiwo Phytochem Co.,Ltd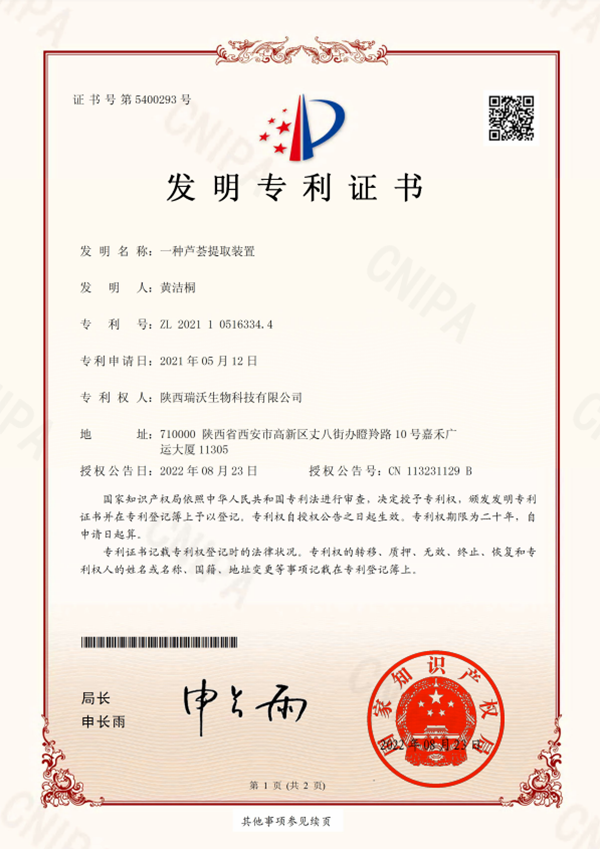 Utility model name:An aloe extraction device
Patentee:Shaanxi Ruiwo Phytochem Co.,Ltd
Process flow of production line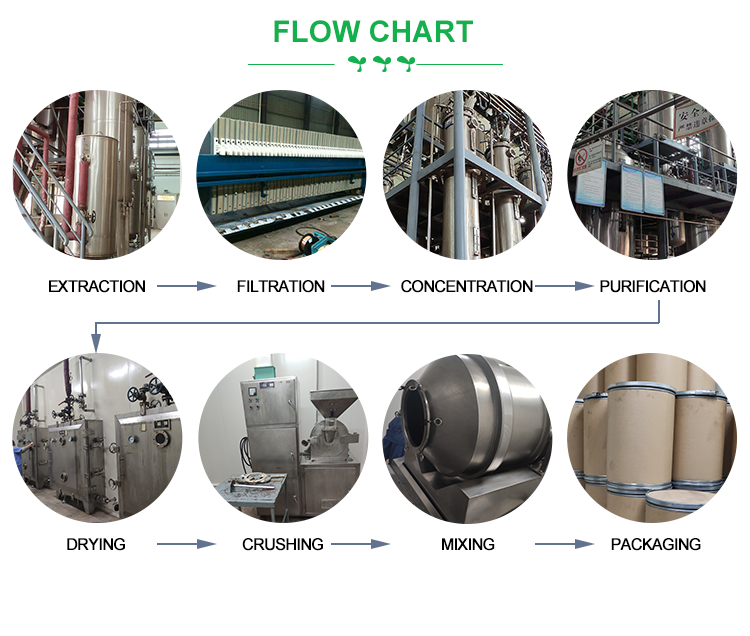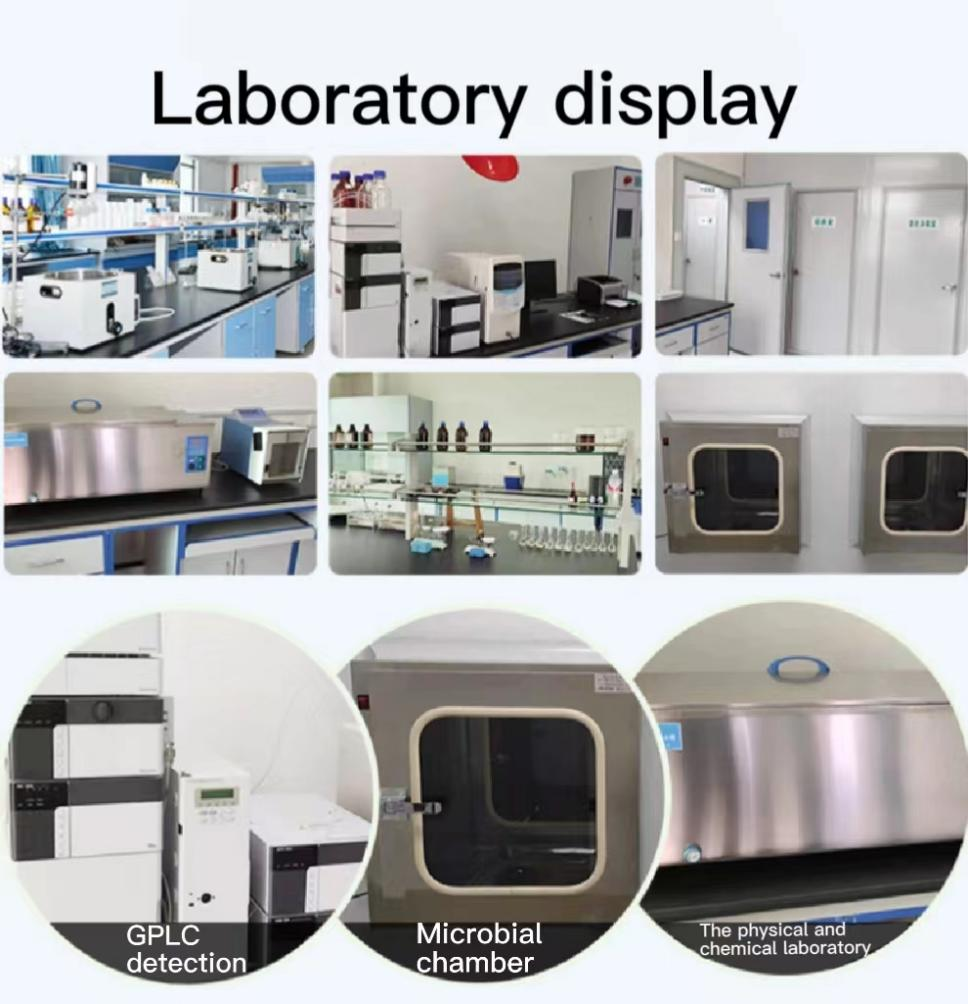 Global sourcing system for raw materials
We have established a global direct harvesting system around the world to ensure the highest quality of authentic plant raw materials.
In order to ensure the stable quality of high-quality raw materials, Ruiwo has established its own plant raw materials planting bases around the world.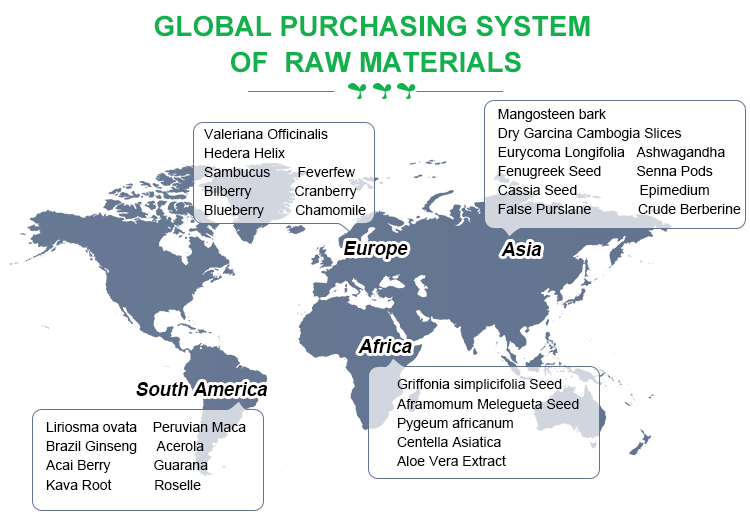 Company in growing at the same time, to constantly improve the market competitiveness, pay more attention to the systematic management and specialization operation, constantly enhance their scientific research ability, and Northwest University, Shaanxi Normal University, Northwest Agriculture and Forestry University and Shaanxi Pharmaceutical Holding Group Co.,Ltd and other scientific research teaching units cooperation set up research and development laboratory research and development of new products, optimize process, improve the yield, To continuously improve the comprehensive strength.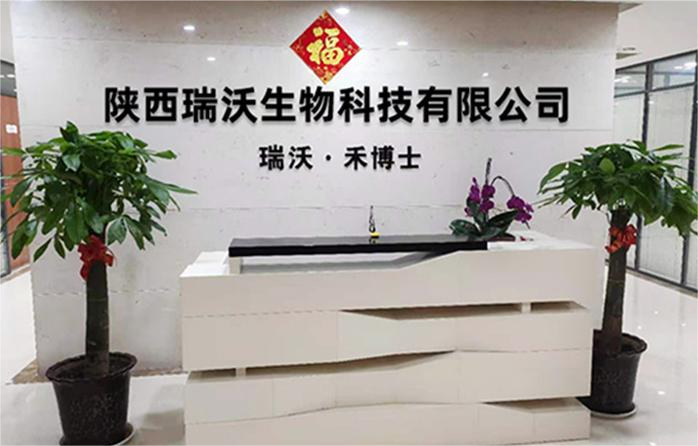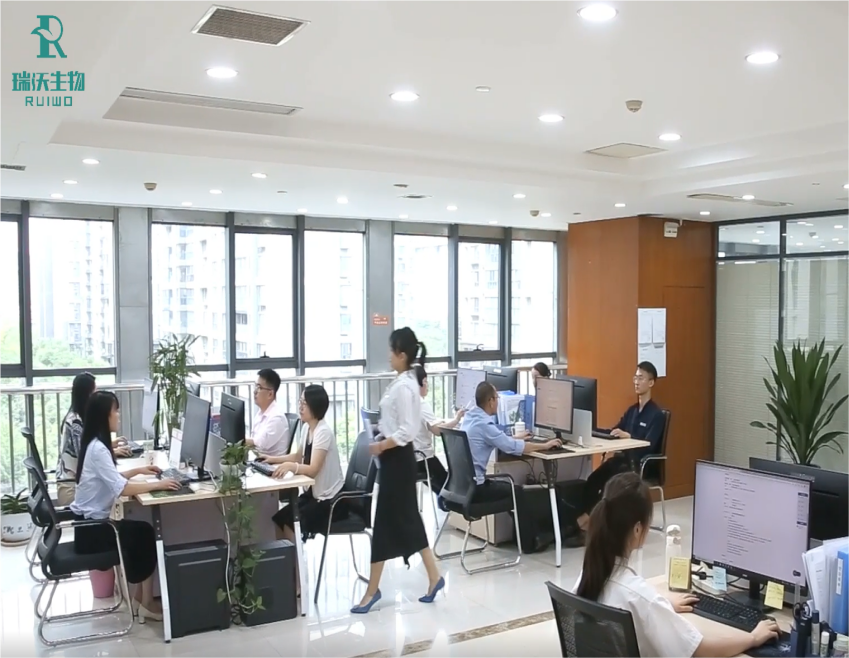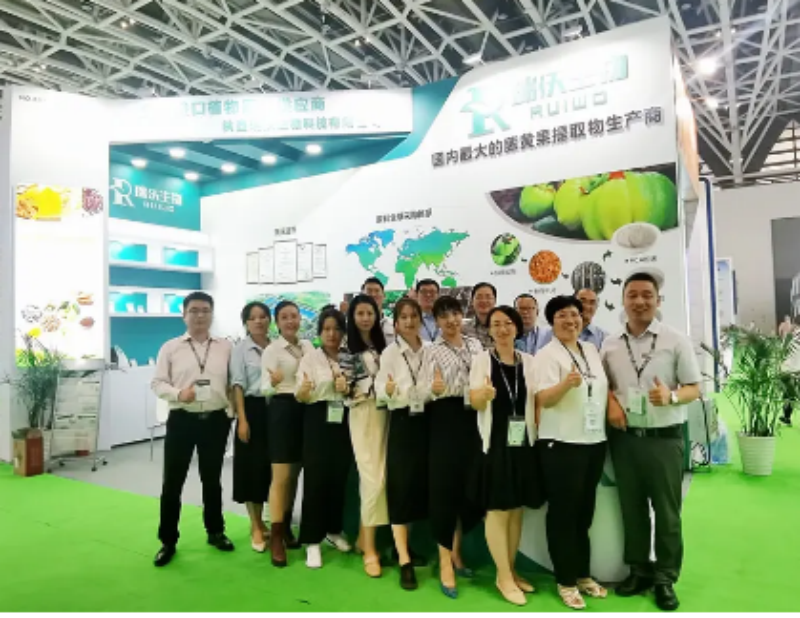 We pay high attention to customer service, and cherish every customer. We now have maintained a strong reputation in the industry for many years. We've been honest and work on building a long-term relationship with our customers.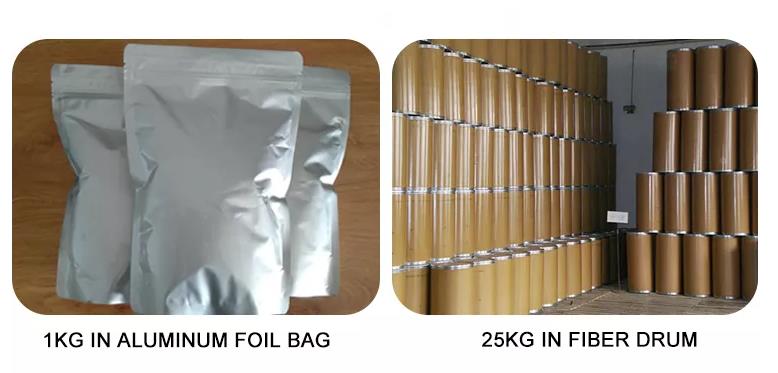 No matter what problems, please feel free to contact our sales staff to give you a proper solution.
We provide free samples, welcome to consult, looking forward to cooperating with you.
---
---