FACTORY SUPPLY PURE NATURAL ANISE EXTRACT, SHIKIMIC ACID 98%
Product Name: Shikimic acid
Category: Plant Extracts
Effective components: Shikimic acid
Product specification: 98.0%
Analysis: HPLC
Quality Control: In House
Formulate: C7H10O5
Molecular weight: 174.15
CAS No: 138-59-0
Appearance: White Powder with characteristic odor.
Identification: Passes all criteria tests
Storage: Keep in cool and dry place, well-closed, away from moisture or direct sunlight.
Volume Savings: Sufficient material supply and stable supply channel of raw material.
Introduction of Shikimic acid
What is Shikimic Acid?
Shikimic acid (3,4,5-trihydroxy-1-cyclohexene-1-carboxylic acid) is a naturally occurring organic compound that is an important intermediate in the biosynthesis of lignin, aromatic amino acids (phenylalanine, tyrosine and tryptophan), and most plant and microbial alkaloids.
Shikimic acid is commonly used as a starting material for the industrial synthesis of the antiviral drug oseltamivir (an anti-H5N1 influenza virus drug used to treat and prevent all known strains of influenza viruses). The synthesis of (-)-zeylenone based on Shikimic Acid has been reported to be widely used as an agent for cancer chemotherapy. Data are available on the synthesis of monopalmitoyloxy Shikimic Acid, which has anticoagulant activity and is capable of reducing blood coagulability when administered intramuscularly. A Chinese research team synthesized a Shikimic Acid derivative, triacetyl Shikimic Acid, which exhibits anticoagulant and antithrombotic activity.
In addition, Shikimic Acid derivatives have shown great interest in agriculture as many of them are used as herbicides and antimicrobial agents because they can block the Shikimic Acid pathway in plants and bacteria without negatively affecting mammals.
Thus, Shikimic Acid can be used as a reactant for organic synthesis in both basic science and medical applications in organic chemistry and medicine, especially for the preparation of various drugs.
As an important pharmaceutical chemical material, shikimic acid can be applied to the treatment of many diseases:
1. Antibacterial and antitumor
In 1987, Japanese scholars found that the analog of glyoxalase I inhibitor synthesized by methyl anthranilate has obvious inhibitory effect on Hela cell line and Escheri ascites carcinoma, can prolong the survival time of mice inoculated with leukemia cell L1210, and the toxicity is relatively low, its inhibitory effect is mainly related to the sulfur hydride reaction. 1988, Chinese scholars have In 1988, Chinese scholars have synthesized a shikimic acid derivative and proved that this compound has the effect of inhibiting leukemia cells L1210 in vitro.
2. Anti-thrombosis
The effect of shikimic acid and its derivatives on cardiovascular system is shown in the role of anti-thrombosis and inhibition of platelet aggregation. Research shows that: shikimic acid has a strong inhibitory effect on the platelet aggregation rate of adenosine diphosphate-induced middle cerebral artery embolism model rats; intravenous and intramuscular injection of shikimic acid can make the blood clotting time of mice prolonged.
3.Anti-cerebral ischemia
Shikimic acid and its derivatives have the effect of improving cerebral ischemia, mainly in reducing the volume of cerebral infarction after focal cerebral ischemia in rats, reducing the neurological function score, reducing the degree of cerebral edema, increasing the cerebral blood flow in the ischemic area and other indicators. Some studies have shown that its derivatives can reduce the degree of erythrocyte aggregation and inhibit platelet aggregation after cerebral ischemia, thus facilitating cerebral microcirculation.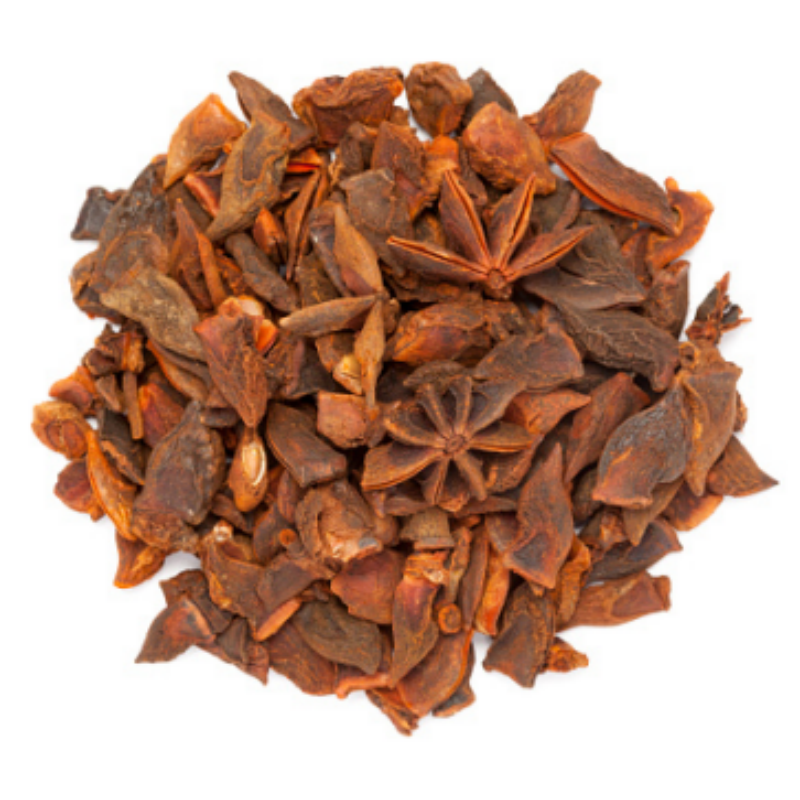 | | | | |
| --- | --- | --- | --- |
| Product name | Shikimic acid | Botanical Source | Shikimic acid |
| Batch NO. | RW-SA20210322 | Batch Quantity | 1100 kgs |
| Manufacture Date | May. 22. 2021 | Expiration Date | May. 27. 2021 |
| Solvents Residue | Water&Ethanol | Part Used | Fruit |
ITEMS

SPECIFICATION

METHOD

TEST RESULT

Physical&Chemical Data

Color

White

Organoleptic

Qualified

Ordour

Characteristic

Organoleptic

Qualified

Appearance

Powder

Organoleptic

Qualified

Analytical Quality

Identification

Identical to R.S. sample

HPTLC

Identical

Assay

≥98.0%

HPLC

Qualified

Loss on Drying

2.0% Max.

Eur.Ph.7.0 [2.5.12]

Qualified

Total Ash

0.5% Max.

Eur.Ph.7.0 [2.4.16]

Qualified

Sieve

100% pass 80 mesh

USP36<786>

Conform

Solvents Residue

Meet Eur.Ph.7.0 <5.4>

Eur.Ph.7.0 <2.4.24>

Qualified

Pesticides Residue

Meet USP Requirements

USP36 <561>

Qualified

Heavy Metals

Total Heavy Metals

10ppm Max.

Eur.Ph.7.0 <2.2.58> ICP-MS

Qualified

Lead (Pb)

2.0ppm Max.

Eur.Ph.7.0 <2.2.58> ICP-MS

Qualified

Arsenic (As)

2.0ppm Max.

Eur.Ph.7.0 <2.2.58> ICP-MS

Qualified

Cadmium(Cd)

1.0ppm Max.

Eur.Ph.7.0 <2.2.58> ICP-MS

Qualified

Mercury (Hg)

1.0ppm Max.

Eur.Ph.7.0 <2.2.58> ICP-MS

Qualified

Microbe Tests

Total Plate Count

NMT 1000cfu/g

USP  <2021>

Qualified

Total Yeast & Mold

NMT 100cfu/g

USP  <2021>

Qualified

E.Coli

Negative

USP  <2021>

Negative

Salmonella

Negative

USP  <2021>

Negative

Packing&Storage

 

 

Packed in paper-drums and two plastic-bags inside.

N.W: 25kgs

Store in a well-closed container away from moisture, light, oxygen.

Shelf life

24 months under the conditions above and in its original packaging.
Shikimic Acid Structure inhibits platelet aggregation, inhibits the formation of arterial and venous thrombosis and cerebral thrombosis;anti-inflammatory and analgesic effects;Be used as an antiviral and anticancer drug intermediate,should not be used directly.
1, Star Anise Shikimic Acid uses inhibit platelet aggregation.
2, Inhibit arterial and venous thrombosis and cerebral thrombosis.
3, Antiviral and anticancer drug intermediates.
4, Anti-inflammatory and analgesic effects.
5, At present, shikimic acid is mainly used as one of the main raw materials for the synthetic treatment of bird flu drug-Tamiflu.
6, Pharmaceutical stuff;Functional food and food additive;Cosmetics additive.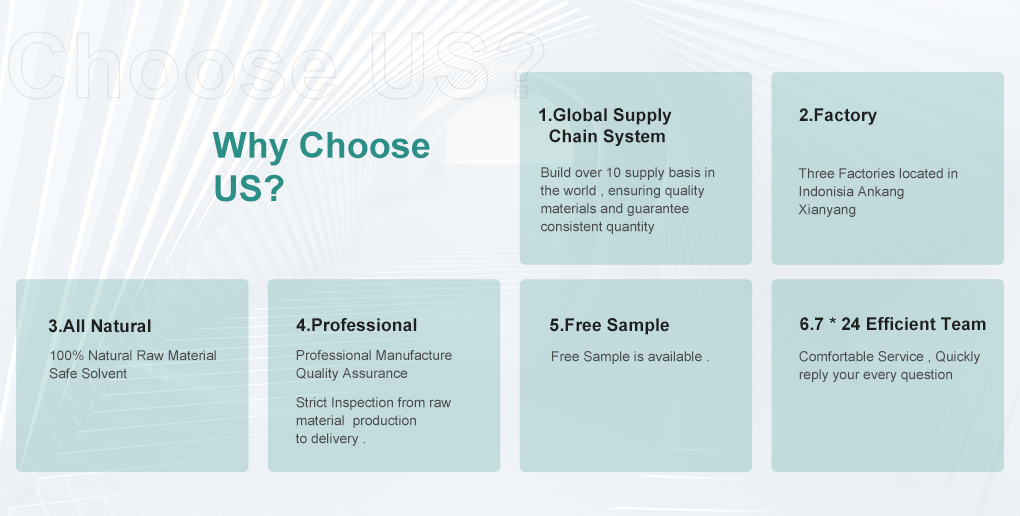 ---
---