FACTORY SUPPLY PURE NATURAL CITRUS AURANTIUM EXTRACT SYNEPHRINE
Product Name: Citrus Aurantium Extract
Category: Plant Extracts
Effective components: Synephrine
Product specification: 98.0%
Analysis: HPLC
Quality Control: In House
Formulate: C9H13NO2
Molecular weight: 167.21
CAS No: 94-07-5
Appearance: Brown to white Powder with characteristic odor.
Identification: Passes all criteria tests
Volume Savings: Sufficient material supply and stable supply channel of raw material.
What is Citrus Aurantium Extract Synephrine?
Aurantium Fruit Extract Synephrine, a powerful weight loss supplement derived from the citrus plants Bitter Orange, Tangerine Peel, Green Peel and other Chinese herbal medicines. Synephrine is an alkaloid that has long been used as one of the main active ingredients in traditional Chinese medicine.
Our Citrus Extract Synephrine supplement is specially formulated to improve metabolism, increase fat oxidation, and increase energy and calorie expenditure levels for effective weight loss. By taking this supplement along with a healthy diet and exercise, people can expect to see significant results in their weight loss journey.
The production process of our Citrus Extract Synephrine supplements includes careful selection, extraction and purification of key active ingredients to ensure that each is of the highest quality and effectiveness. We pride ourselves on using only the best raw materials and state-of-the-art technology to ensure our supplements are safe, effective and of the highest quality.
Benefits of Citrus aurantium extract synephrine:
Weight Loss: Citrus aurantium extract synephrine is known for its potential as a weight loss supplement. It has thermogenic properties that stimulate fat burning and boost metabolism, making it an effective supplement for weight loss and management.
Exercise Performance: Synephrine is known for its ability to improve exercise performance and endurance. Supplementing with citrus aurantium extract before exercising has been found to reduce fatigue, increase energy levels, and improve focus.
Digestive Health: Citrus aurantium extract synephrine has been found to have digestive health benefits. It may help relieve gastrointestinal discomfort and promote bowel movements.
Appetite Suppression: Synephrine has also been found to have appetite suppressing properties. It can help reduce hunger and food cravings, making it easier to manage caloric intake and adhere to a healthy diet.
Heart Health: Citrus aurantium extract synephrine has been found to have beneficial effects on cardiovascular health. It may help reduce blood pressure, improve circulation, and reduce risk factors for heart disease.
Do you want to learn more about our factory?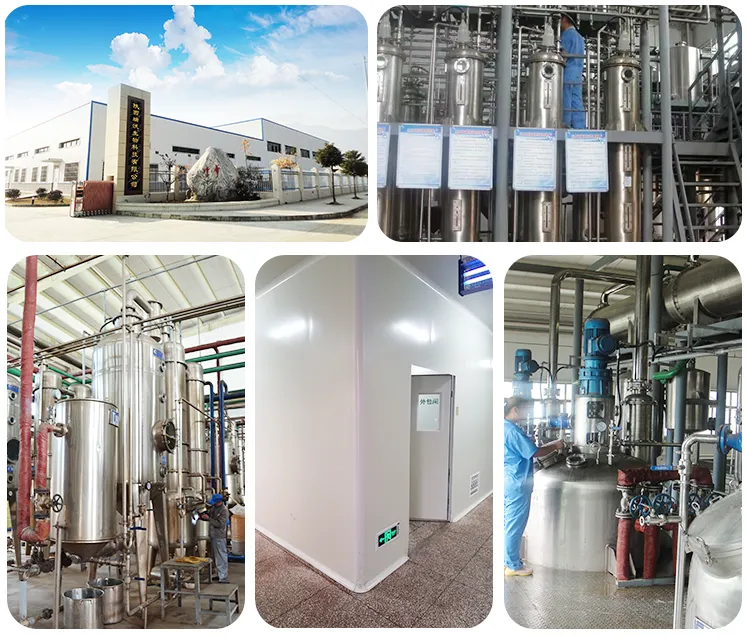 Do you care what certificate we have?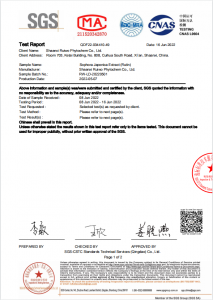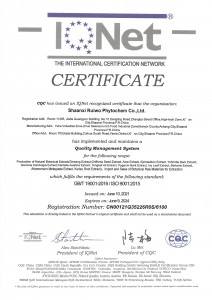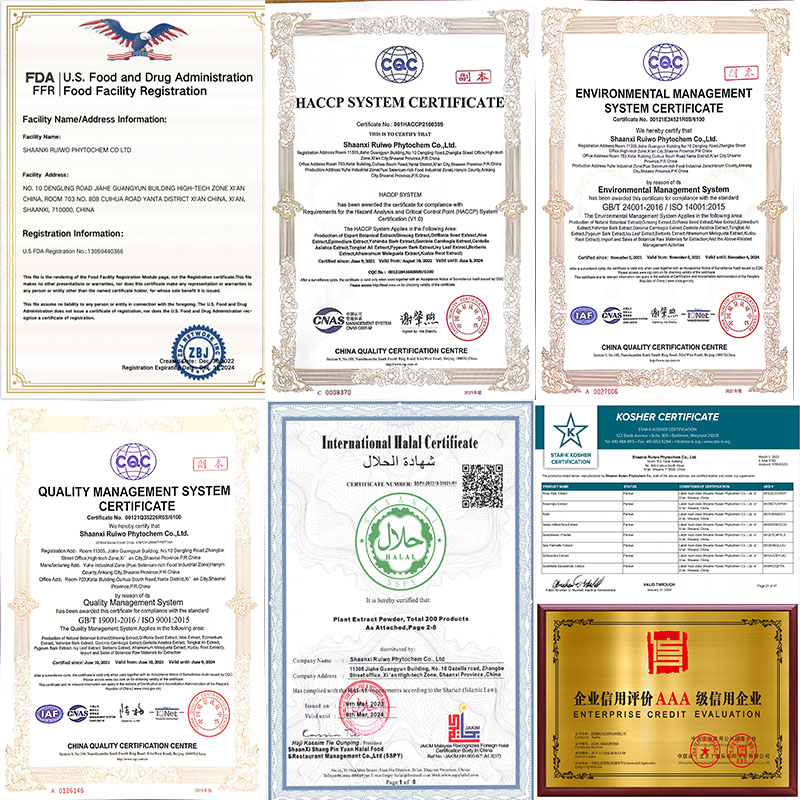 | | | | |
| --- | --- | --- | --- |
| Product name | Synephrine | Botanical Source | Citrus Aurantium |
| Batch NO. | RW-SE20210410 | Batch Quantity | 1000 kgs |
| Manufacture Date | Apr. 10. 2021 | Expiration Date | Apr. 15. 2021 |
| Solvents Residue | Water&Ethanol | Part Used | Seed |
ITEMS

SPECIFICATION

METHOD

TEST RESULT

Physical&Chemical Data

Color

Light yellow

Organoleptic

Qualified

Ordour

Characteristic

Organoleptic

Qualified

Appearance

Fine Powder

Organoleptic

Qualified

Analytical Quality

Identification

Identical to R.S. sample

HPTLC

Identical

Synephrine

≥98.0%

HPLC

Qualified

Loss on Drying

5.0% Max.

Eur.Ph.7.0 [2.5.12]

Qualified

Total Ash

5.0% Max.

Eur.Ph.7.0 [2.4.16]

Qualified

Sieve

95% pass 80 mesh

USP36<786>

Conform

Bulk Density

40~60 g/100ml

Eur.Ph.7.0 [2.9.34]

54 g/100ml

Solvents Residue

Meet Eur.Ph.7.0 <5.4>

Eur.Ph.7.0 <2.4.24>

Qualified

Pesticides Residue

Meet USP Requirements

USP36 <561>

Qualified

Heavy Metals

Total Heavy Metals

10ppm Max.

Eur.Ph.7.0 <2.2.58> ICP-MS

Qualified

Lead (Pb)

2.0ppm Max.

Eur.Ph.7.0 <2.2.58> ICP-MS

Qualified

Arsenic (As)

2.0ppm Max.

Eur.Ph.7.0 <2.2.58> ICP-MS

Qualified

Cadmium(Cd)

1.0ppm Max.

Eur.Ph.7.0 <2.2.58> ICP-MS

Qualified

Mercury (Hg)

1.0ppm Max.

Eur.Ph.7.0 <2.2.58> ICP-MS

Qualified

Microbe Tests

Total Plate Count

NMT 1000cfu/g

USP  <2021>

Qualified

Total Yeast & Mold

NMT 100cfu/g

USP  <2021>

Qualified

E.Coli

Negative

USP  <2021>

Negative

Salmonella

Negative

USP  <2021>

Negative

Packing&Storage

 

 

Packed in paper-drums and two plastic-bags inside.

N.W: 25kgs

Store in a well-closed container away from moisture, light, oxygen.

Shelf life

24 months under the conditions above and in its original packaging.
1. Synephrine high is helpful to gastroptosis, prolapse of the rectum, prolapse of the uterus;
2. Natural Synephrine is used to treat pectoral pain and stuffiness sensation due to stagnation of phlegm and qi;
3. Pure Synephrine has effect on stagnation of qi marked by feeling of stuffiness, fullness and distending pain, tenesmus in dysentery, or constipation;
4. Synephrine has the function of treatment of tenderness and feeling of fullness in the costal regions or from the epigastrium down to the lower abdomen accompanied by constipation.
1. Synephrine is used as a dietary supplement designed to support calorie burning (thermogenesis) and resulting weight loss; Synephrine fat burner; Synephrine fat loss.
2. Synephrine bitter orange is used in pharmaceutical field.Synephrine helps to clean the blood and has been reported to dissolve kidney stones.
3. Synephrine also is a stimulant, similar to caffeine, Synephrine is thought to have similar effects in terms of providing an energy boost, suppressing appetite and increasing metabolic rate and caloric expenditure.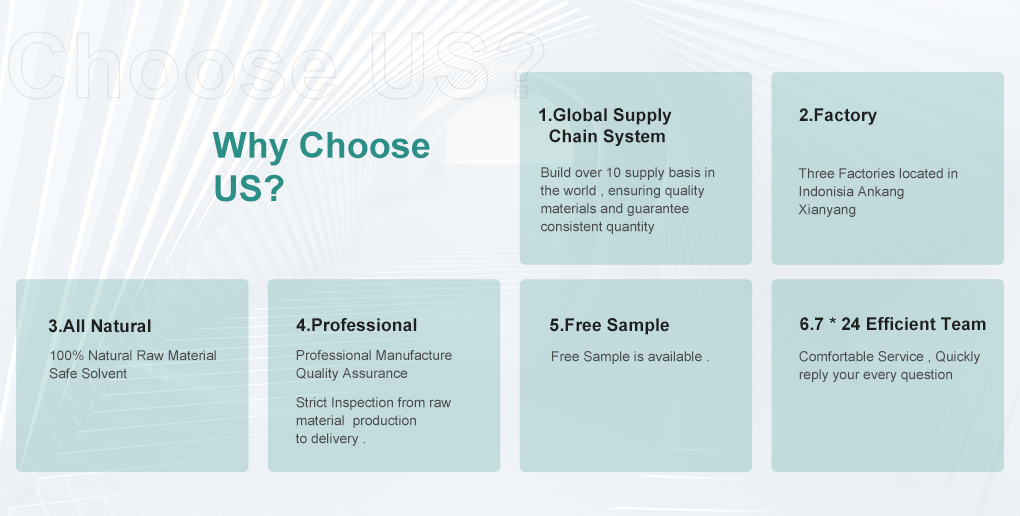 ---
---